4 Clever Ways to Gain More Clients This Year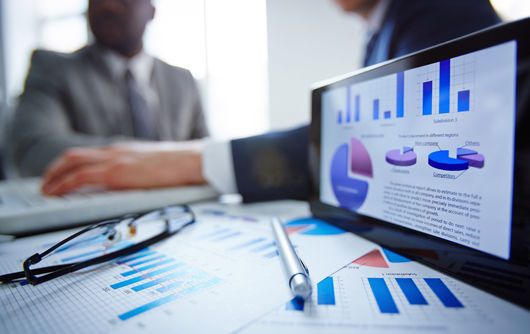 Every company has its own unique resolutions and goals at the beginning of a fiscal year, but you'll be hard pressed to find an online business that isn't at least somewhat focused on gaining more customers and clients. The question is, how are you going to do it?
4 Ways to Build Your Client Base
In theory, building a client base and adding accounts sounds simple and straightforward. In practice, high competition in saturated markets makes it painstaking.
While you have your own business-specific strengths, weaknesses, and challenges that you have to work through, it's helpful to study what other successful online businesses are doing to grow their companies.
Having said that, here are a few specific ways you can build your client base in 2018 and beyond.
Use Your Existing Clients
One of the single best strategies for gaining new clients is to use your existing clients. Customers like to work with businesses that are reputable and one of the primary ways they evaluate trustworthiness is by researching the companies their peers are using. Understanding this, you should make it a point to tout your client base on your website as a form of social proof.
PinnacleART, which is a leader in the asset reliability and integrity space, is a great example. They have a "Clients We Serve" page, which combines the logos of the company's existing client base so that customers can see who trusts them with their business. Considering that it's some of the biggest names in the industry – like Valero, Chevron, and Phillips 66 – the page leaves a lasting impression.
Be More Precise With Targeting
While you might have a vague idea of who your target is, vague isn't enough. In order to gain more clients, you have to reach more relevant targets. Simply saying you focus on "men between the ages of 20-35" isn't enough. You need to be focused on "men between the ages of 20-35 who are college graduates and currently work in white-collar jobs that leave them with little time at the end of the day to handle routine home maintenance tasks."
Do you see how precise targeting gives you more clarity? As a result, you can narrow your search and reach the right prospects at the right time.
Create a Relationship Map
Have you ever heard of a relationship map? It's a visual map that helps you match your strongest relationships and networking connections with people/prospects who have the greatest need for your products and services.
"When I first started my company, I created [a relationship map] and found a partner who had the introduction to the client but not the resources to do the work," recalls Tamara Nell of The Leading Niche. "We partnered, and The Leading Niche was founded. To this day, I continuously update my relationship map, which leads to new opportunities." 
Improve Client Retention
A client retained is just as valuable as a client gained. In fact, it's much more cost-effective to keep a client than to go out and find a new one. While your goal is to grow your client base this year, don't underestimate the importance of simultaneously focusing on client retention through increased engagement and satisfaction.
Putting It All Together
There is no perfect method for building a business and attracting clients. If there were, we'd all have billion-dollar businesses and yachts in Key West. But if you study what other online business owners do to generate leads and convert them into customers, it becomes clear there are some high-returning methods that are worthy of your attention. Study up and you just might learn a thing or two.