4 Proven Ways Inside Sales Team can Crush Quotas in 2018.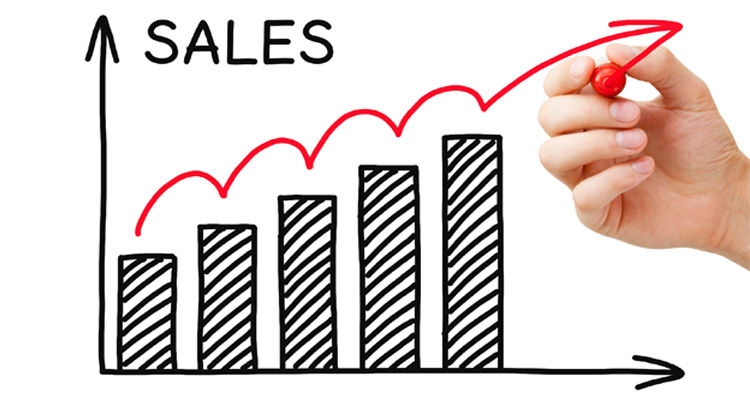 There has never been a greater need for skilled inside sales representatives. According to the Bureau of Labor Statistics, demand for technical salespeople will increase 7 percent in the next nine years.In an increasingly complex world, buyers still require a helping hand from knowledgeable and consultative salespeople who are motivated to put the customer first.
This article will help inside salespeople and sales managers achieve their 2018 revenue targets. By following the four strategies outlined in this article, readers can crush quotas in the new year.
Embrace consultative selling
Whether you're selling photography courses or an online logo maker, the traditional "slick salesman" approach to engaging with prospects is over. Instead, the results of a recent study conducted by Hubspot indicate that nearly 70 percent of buyers want salespeople to listen to their needs, and 61 percent want salespeople to provide relevant information.
The buyer has more power than ever before. Thanks to online resources, buyers can quickly educate themselves about the market and about various solutions. No longer does the salesperson have exclusive domain over industry knowledge.
That means salespeople will need to act more like a consultant and less like a car salesman. Advising customers in a way that empowers them to find the right product or service for their needs is the best way to position yourself and your organization to succeed.
Incorporate social selling into outreach
According to an article published by LinkedIn, roughly 50 percent of revenue is influenced by social selling in the average B2B organization. Salespeople who use a variety of touch points to connect with prospects will be more successful in engaging prospects over the long run.
Platforms like LinkedIn and Twitter can provide unique and complementary value to traditional forms of communication, like email and phone calls. Salespeople should invest time in cultivating a respectable professional presence on a handful of social media platforms.
By participating in industry conversations, posting thoughtful content, and reaching out to prospects and customers, salespeople can position themselves as thought leaders who are interested in serving other members of the industry. This is precisely the personality type that will succeed as an inside salesperson today.
Invest in the right sales technology
A recent report from Salesforce, a pioneering sales technology company, found that over performing sales teams had a three times larger sales tech stack than those which were performing as expected or under performing.
Investing in the right sales technology is a great way for sales managers to provide employees with the tools they need to work as efficiently as possible. While there are no "one sizes fits all" sales technology solutions out there. It is likely a good idea for sales leadership to invest in a flexible CRM platform designed to make it easier for salespeople to manage client relationships.
Sales managers may also wish to invest in a business intelligence tool, like InsightSquared or Looker, as these can make forecasting performance far easier than relying on a calculator and a spreadsheet. Lastly, call transcription tools like Jog.ai can make it easier for salespeople to focus on building a relationship with customers, rather than focusing on note-taking.
Develop a mix of inbound and outbound lead sources
There's a reason companies spend significant time and money building inbound demand. One study found that businesses are 3 times more likely to see better ROI from inbound marketing as opposed to outbound marketing.
That said, maintaining a mix of inbound and outbound lead sources is best for most sales organizations. While marketing can take steps to target specific buyers and can qualify leads through automation, sometimes it is best for sales teams to reach out to ideal potential customers directly.
Just as the marketing team has an inbound lead quota related to the number of leads generated, salespeople should have an outbound quota related to the number of selling opportunities created as a result of outbound initiatives.
Salespeople who employ a mixture of traditional outreach methods with the social strategies mentioned above will have greater success engaging prospective customers through outbound outreach.
Conclusion
It doesn't matter what you're selling; it could be enterprise software or it Juul e-cigarettes, but to hit quotas, sales teams must take a highly strategic approach to selling. In 2018, salespeople who approach prospects from a consultative perspective will find more success than overly aggressive sellers.
Those who have access to cutting edge sales technology will be able to work more efficiently and will be more successful as well. When it comes to communicating with prospects, using a mixture of inbound and outbound outreach that implements social selling principles is often the best approach to building a strong pipeline quickly.
What strategies does your sales team use to crush quotas? Share your success in the comments.