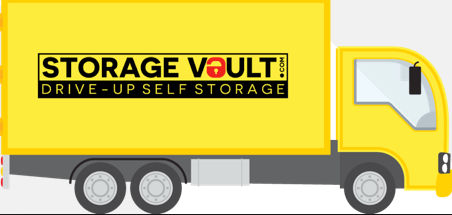 Over recent years, a lot of business owners have realised the benefits of running their business from a self storage unit. Storage units are a practical option for small businesses and startups. They're friendly to your wallet and they're highly secure so you know all your equipment and furniture is safe and sound.
Self storage is a great option for businesses across a wide spectrum of industries and specialisations. To give you an idea of just how wide, I've written up this list of businesses you can run from a self storage unit.
Let's get started.
Fix-er Up-ers
Are you in the repairs business? A storage unit workspace is ideal for handyman services. You don't need a heavy-duty industrial workshop to carry out repairs. Storage units are a flexible space that you can transform into your own makeshift workshop.
Whether it's for electronics or mechanics, you'll have plenty of space to both store your tools and carry out your practical as well as administrative work.
As well as having lots of room, it's definitely a more secure way to store your equipment than it would be to keep them locked in your van or home garage.
E-Commerce Retailers
From personal Etsy and eBay stores to more established, high-volume vendors, storage unit workspaces are absolutely perfect for online retailers. This space means you can separate your home and business life, ensuring all your stock and important administrative files are in one safe spot.
You'll have room to take professional photos of your wares without your personal belongings peeking in the background. You can establish separate areas for all your packaging materials and stock. Hook up a computer and a printer and you'll be able to manage your accounts online, access important databases, and print off your packaging labels!
If your e-commerce store booms at certain times of year, you don't need to worry about having too little room in the shop space that you're tied into a lease with. Storage unit rental is flexible and you can rent more or less space as and when you need it.
Second Hand Stores
You can run a physical store out of your storage unit too! Whatever your niche, whether it's upcycled furniture, rare books or comics, or thrifted clothing, you can set up shop in one of these versatile units. Set up a checkout point and display your goods on rails or shelves.
Often, second hand items like clothing and books need to be stored under certain conditions. Choosing a storage unit is a great idea – they're well ventilated and climate controlled so your belongings inside will be looking their best.
Video and Photography Services
Turn your storage unit into a studio. A storage unit offers a perfect creative space for photographers and videographers to work in. Set up professional lighting, backdrops, tripods, and cameras and go snap happy! You don't need to worry about dismantling the equipment every time someone comes to your house or you need to free up space for something else.
There will also be space for you to work at your computer for editing work.
If you need to work late to put those all-important finishing touches on your most recent wedding couple's precious photo album, storage units operation hours are usually flexible, with early opening and late closing hours — if not open 24 hours.
Accountants
A storage unit workspace is also beneficial to more formal professions, like accountants.The unit is a very functional space to carry out your day-to-day work and to keep all your important paperwork in order.If you need to meet with clients at your premises, many storage unit premises offer special facilities like meeting rooms.
After some taxing work in the morning, you can take a breather in the communal breakout rooms too.
About the author
Carol is a freelance writer for Storage Vault Paisley and is absolutely bonkers about storage and productivity. If not writing list, press releases or blog articles — you can find her exploring the Scottish highlands with her Macbook and notepad looking for inspiration and adventure.