Five Ways to Respond to Unflattering Business Reviews Posted Online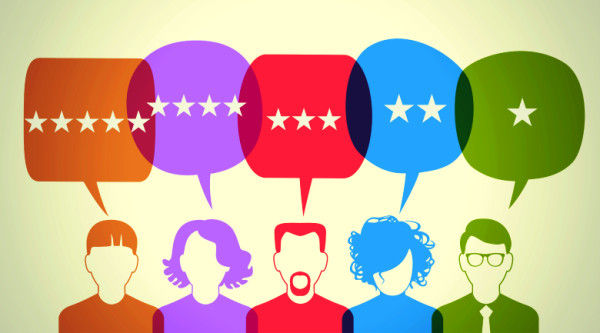 In the 21st century, online reviews play an important part in the success or failure of a business. Keeping track of your reviews both positive and negative can help you operate your business in a more efficient way. Some business owners use review monitoring software to help them stay aware of customer feedback. If you receive a negative review from a customer, there are five ways you can respond to it to help your business.
Apologize for the Customer's Experience
One approach is to apologize to the customer. This lets the customer know that you are aware of their poor experience and are sorry about it. Most customers appreciate having their feelings acknowledged by a business owner.
Ask for a Second Chance
Another way to respond to a negative review is to ask the customer for a second chance. This shows the customer that you care about each person's experience with your business. You want to change the customer's feelings about and impressions of the business by asking them to give your store another try!
Thank the Customer for Their Thoughts and Make Changes
Though it is difficult to listen to negative input from a customer it can be very valuable. One approach is to thank the customer, then take the time to evaluate the customer's comments. Perhaps the person complained about the lack of knowledge of an employee regarding a particular product. Take the opportunity to adjust the training program for employees so they are better informed about that product along with others. Or, maybe a customer leaves a review that criticizes the way prices are displayed. Maybe the person had a hard time finding a price on a specific product. If so, reevaluate your price tags and displays. Make your prices easier to spot on all the products in your store. Chances are, if one customer had difficulty finding a price tag, then others have too. Use the negative reviews found via CX software to your advantage.
Provide Incentive for a Follow-Up Visit
Providing incentive can to convince an unhappy customer that he or she should visit your business again. One example of an incentive is a coupon taking a certain percentage off the customer's final purchase. Or, a coupon for free shipping if the customer places an order online. Be sure the coupon has at least six months of validity so your customer has a bit of time to use it for a purchase. A free gift can be a great incentive for a customer who is on the fence about visiting your business a second time. The free gift could be very valuable depending on what you sell in your store.
Provide a Valid Explanation
Sometimes circumstances cause a customer to have a poor experience in a store. For example, say you are the owner of a grocery store that is currently being remodeled. Maybe the customer who offered the negative review wasn't able to find what he or she needed. Or, maybe the person had a question while shopping, but couldn't find an employee to answer it. These can result in a negative review but are understandable considering the remodeling work. If you encounter a negative review because of a circumstance like this, offering an explanation can help the customer understand the situation. In addition to that, you can give the customer an incentive to come back such as a gift card or other free gift.
Lastly, sometimes negative reviews can't be avoided, but you can certainly respond to them in a way that maintains a favorable reputation for your business. You don't have to focus on the positive reviews all the time. In fact, some savvy business owners think of negative reviews as opportunities to make their business better.