In retail? Learn how to sell more and make your shop a success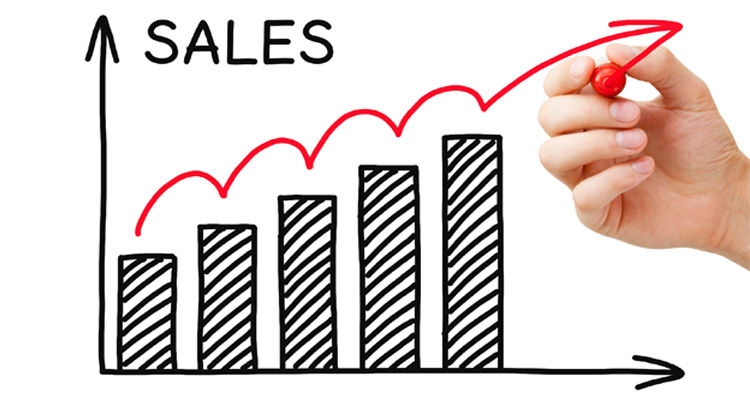 Retail sales are easy, right? People just wander into your store, they buy stuff, they're happy, you're happy. Sadly that isn't the case, it isn't that simple. Most retailers have to actually learn how to sell more goods from their physical bricks and mortar outlet. If you're struggling to make it in retail, here are some tips to help you sell more.
Putting shoppers first
It's busy. There's so much to do when you work in retail: keeping the displays looking good, putting out new stock, stocktaking, cleaning, tidying, balancing the till… all sorts of essential tasks. But the thing is, customers are the most important task of all. Train all your retail staff to drop whatever they're doing and put punters first. No task is so important that you let someone walk out without buying, leave someone wanting answers, or that you just ignore them.
Creating dazzlingly good managers
Make sure your manager is the best salesperson in the store and you'll be more likely to succeed. After all, if the managers themselves aren't properly trained, they can't help anyone else improve their sales skills. Your manager should be able to recognize problems, analyze them, and give junior staff the guidance they need to avoid losing sales, annoying customers as well as missing opportunities.
Making management coaching a priority
It's important to train managers so they're experts at employee relations and great at handling different people with different learning styles. Your manager might be a retail genius. But unless they know how to effectively pass on their knowledge, it's unlikely anyone else will benefit from their expertise. Train your managers to coach junior sales representatives and all your employees will enjoy their role more because they're progressing in it. They'll be more likely to stay with you, reducing staff churn.
Building positive human connections
Retail sales success is all about creating good human connections. It can involve the way your staff look at customers, how they approach them, the words they use, their body language. The best retail training helps employees be more human, more friendly, more relaxed and open. They'll eventually realize that sales isn't about product at all, it's almost exclusively a people thing, a personal thing.
Never asking twenty questions when one will do
A sales person's most important skills are listening and observing, not asking a million questions. Nobody likes being interrogated, it makes them feel they're being sold to, and that never feels good. If customers start running for the door, you know you're getting it wrong! Avoid asking lots of closed questions. Make up one great open question instead, and let the customer lead the way. No more "can I help you?", but lots more "What are you looking for today?".
Remembering you're human, not a sales machine
The minute you forget that you are also a human being, a consumer, you lose the plot. So think like a customer. The best salespeople know how to do that, as well as sell in a general sense: they pinpoint the problem, suggest a product as solution, deal with any objections and drive people along the sales funnel. But they make it a pleasure for the customer, a personal experience they want to repeat. Even if you open a shop somewhere exotic and unfamiliar, e.g. Japan, the perfect hire will know their potential buyer's pain points and have a solution ready.
What we don't 'get' when we think like a salesperson is what the shoppers are really scared about, what motivates them, and what you need to say to reassure them they're in the right place. It's a human thing rather than a sales thing. And in the provided example a good, reliable Japanese email address list, filtered properly, could serve the purpose perfectly. When you know your customers well and treat them like fellow humans instead of mere money-making machines, you win.
Loving the products you don't actually like
You might be asked to sell products you don't like. But it isn't about you and your tastes, it's about what your customers want. You could complain all day long about having to sell things you personally have no time for. But you'll make much better use of your time if you dedicate it to figuring out what other people like so much about the product. You're much more likely to make sales when you're enthusiastic.
Remembering your customer's name
If you know someone's name, use it. Getting personal is surprisingly powerful. Some customer-focused organizations actually insist on it. Take the Ritz Carlton hotel, which makes sure employees use a guest's name three times in any conversation because it makes guests feel important and forces employees to remember people's names. Simple but so very effective.
Using angles creatively
This one is remarkably effective. If you stand in front of someone and face them directly, it can feel intimidating. Sales psychology says it's much nicer to stand next to someone, not in front of them because it makes them feel you're genuinely there to help, in the same boat.
Banishing those counters!
Do you have a shop counter? If so, banish it! Cash counters are perfect places for staff to hide, giving them a false sense of privacy and encouraging them to check their social media, make calls, surf the net. And it acts as a powerful physical barrier between your staff and customers. If you've noticed plenty of shops going counter-less and giving their staff tablets instead, that's why.
Do all of the above and you should soon see your retail sales improving.