Markup Hero : Free Screenshots & Annotations Tool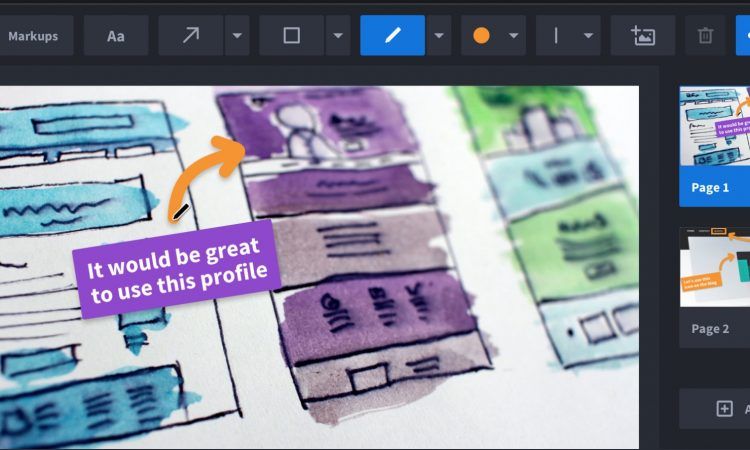 Any company's organizational knowledge is essential. People must understand how the company's procedures work to accomplish their jobs properly. Even if new employees are highly qualified, they will struggle to comprehend how their company organizes leads, closes sales, and manages customer support complaints. In most circumstances, another employee will teach new employees how to operate their company, but that time could be better spent elsewhere.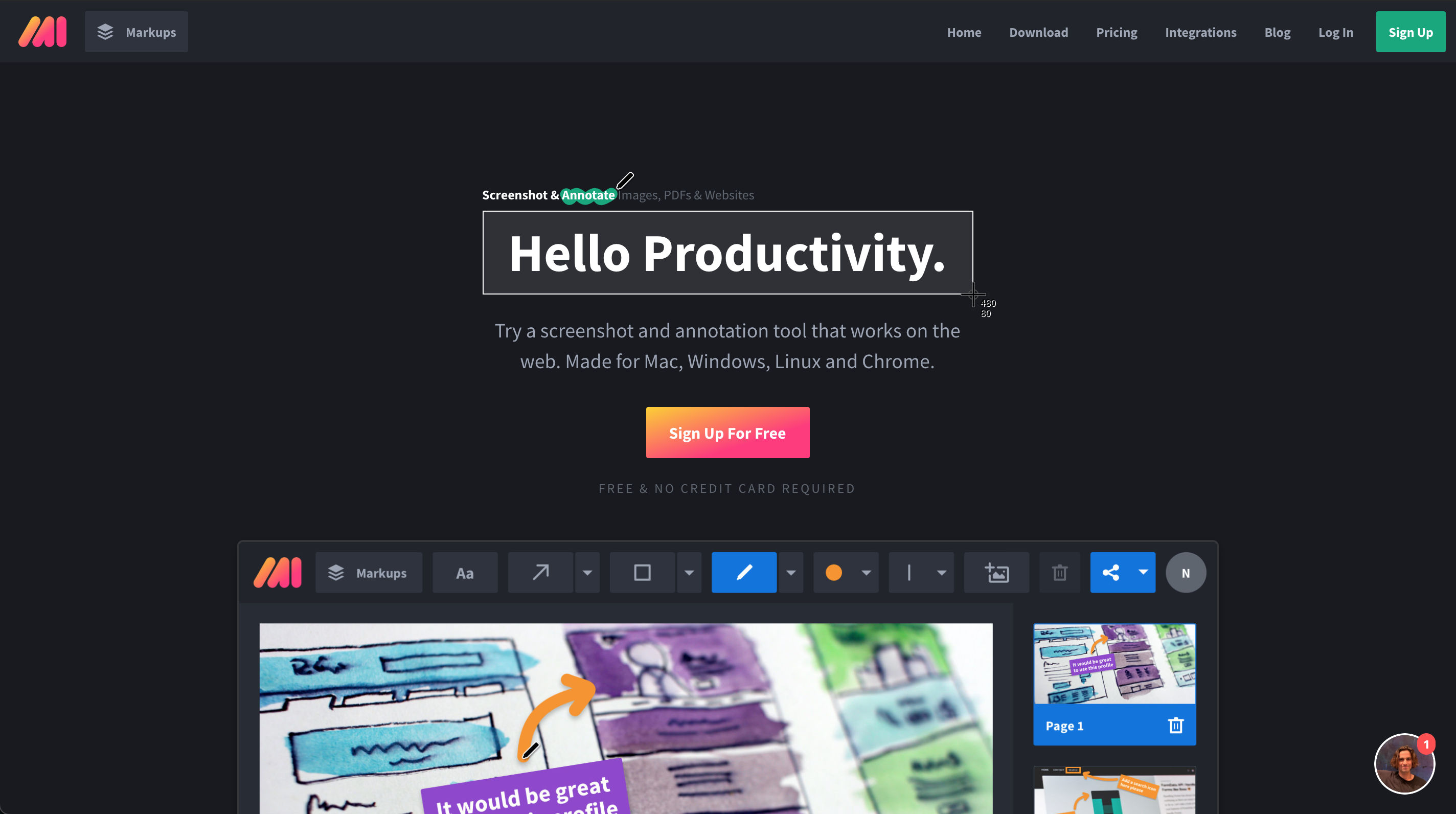 Both Windows and macOS have limited screenshot capabilities. Sure, users can quickly grab whatever is on their screen, but the features are almost non-existent beyond that. The absence of powerful features for pro users might rapidly become bothersome if they work with a lot of screenshots every day. People end up copying and pasting stuff between apps to make photographs look the way they want them to and to add any additional information they want to share. Instead, enlist the help of Markup Hero Screenshot to complete their training and other tasks.
What people can do with Markup Hero
Users can write text, blur, highlight, and create symbols such as arrows and shapes with the annotation tools. Instead of transmitting the photo and the content individually, they can express thoughts to themselves or colleagues utilizing a relevant image.
Users can also modify the scale, import and cut photos, and add pages in addition to editing colors and text sizes.
Users can simply arrange their annotations by title, collection, history, and privacy settings in addition to editing photographs. Markup Hero may also be used to add annotations to any PDF or website before sharing it with others using the picture and PDF uploader.
Markup Hero is a screenshot and annotation application that assists people in communicating properly, educating staff, staying organized, and much more. Indeed, the onboarding use is just one of many, as Markup Hero's screenshot tool and image or PDF uploader allow them to easily record and share ideas of all kinds. Markup Hero allows users to annotate any image, PDF, or website to convey a message using visuals. They can save markups and annotations and access them with a single click, ensuring that people who frequently need access to a particular slide have it at their fingertips.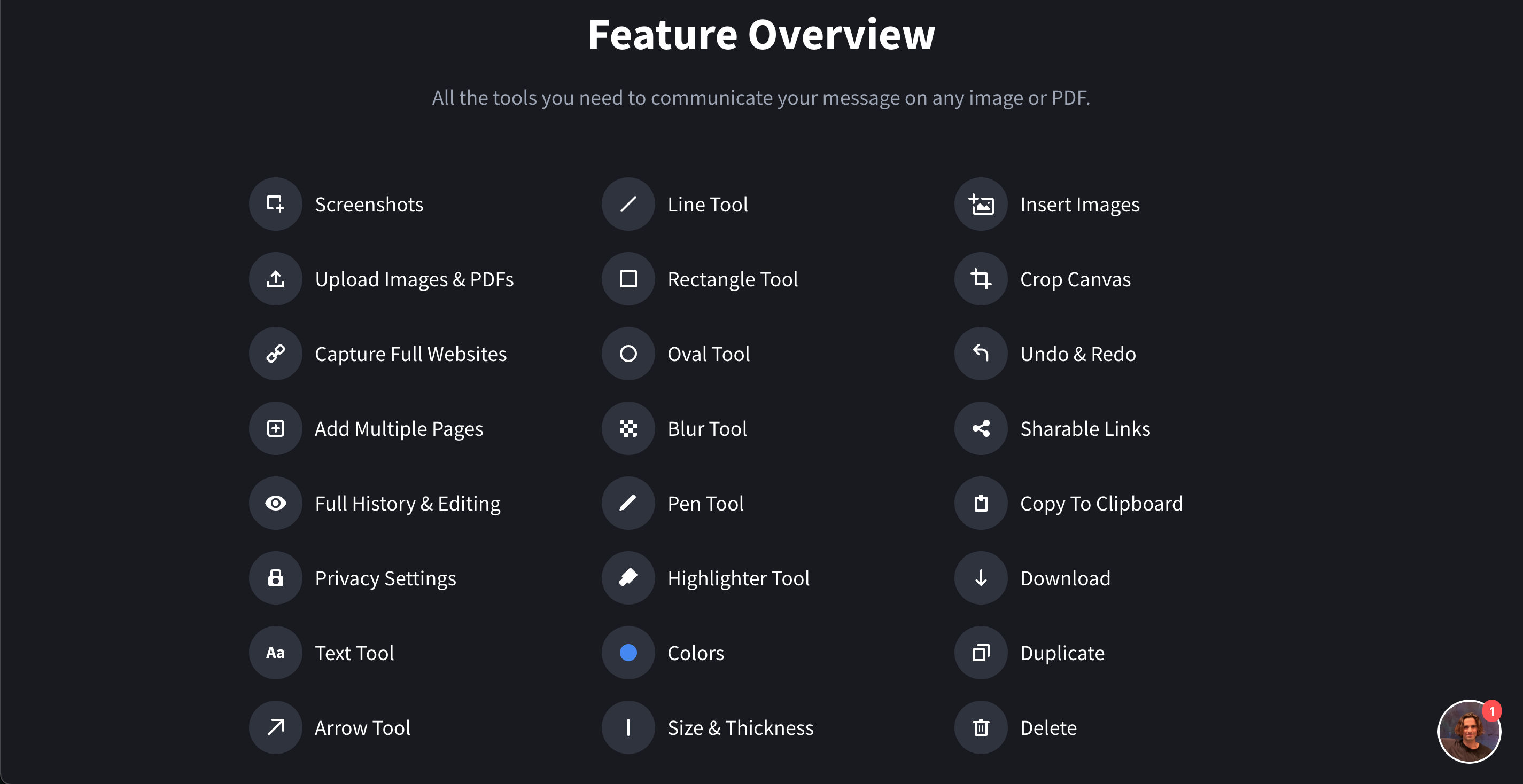 A simple method to keep things organized- With titles, collections, histories, and specific privacy settings for easy dissemination, Markup Hero makes it simple to keep organized. People may add or remove pages from any markup, trim screenshots or any file while uploading a page, copy markups for sharing in Gmail, SMS, Slack, or other apps, and much more with Markup Hero. Duplicating markups and modifying them as needed is straightforward, so altering those onboarding materials is a breeze if something changes in their organization. Users may utilize Markup Hero to keep track of their screenshots and annotations, so they never have to waste time looking for that one file again.
Let's take a closer look at some of the app's biggest features and why users might consider subscribing:
Using the app's built-in image or PDF uploader, anyone may capture and share ideas.
Annotations can be added to PDFs, pictures, and websites.
All of their notes and markups are accessible with a single click.
A robust library feature that allows users to give screenshots titles, build collections, view their image history, and manage privacy settings.
Text, arrows, lines, shapes, blurring, pens, and highlighters are examples of annotation tools. Colors can be adjusted, photographs can be flipped or rotated, and extra pages or information can be cropped as needed. Users can copy and paste their markup comments into other apps, and they can save their creations both locally and in the cloud, thanks to the app's copy and paste functionality. The app is available for macOS, Windows, and Linux, and it may also be used through a web browser.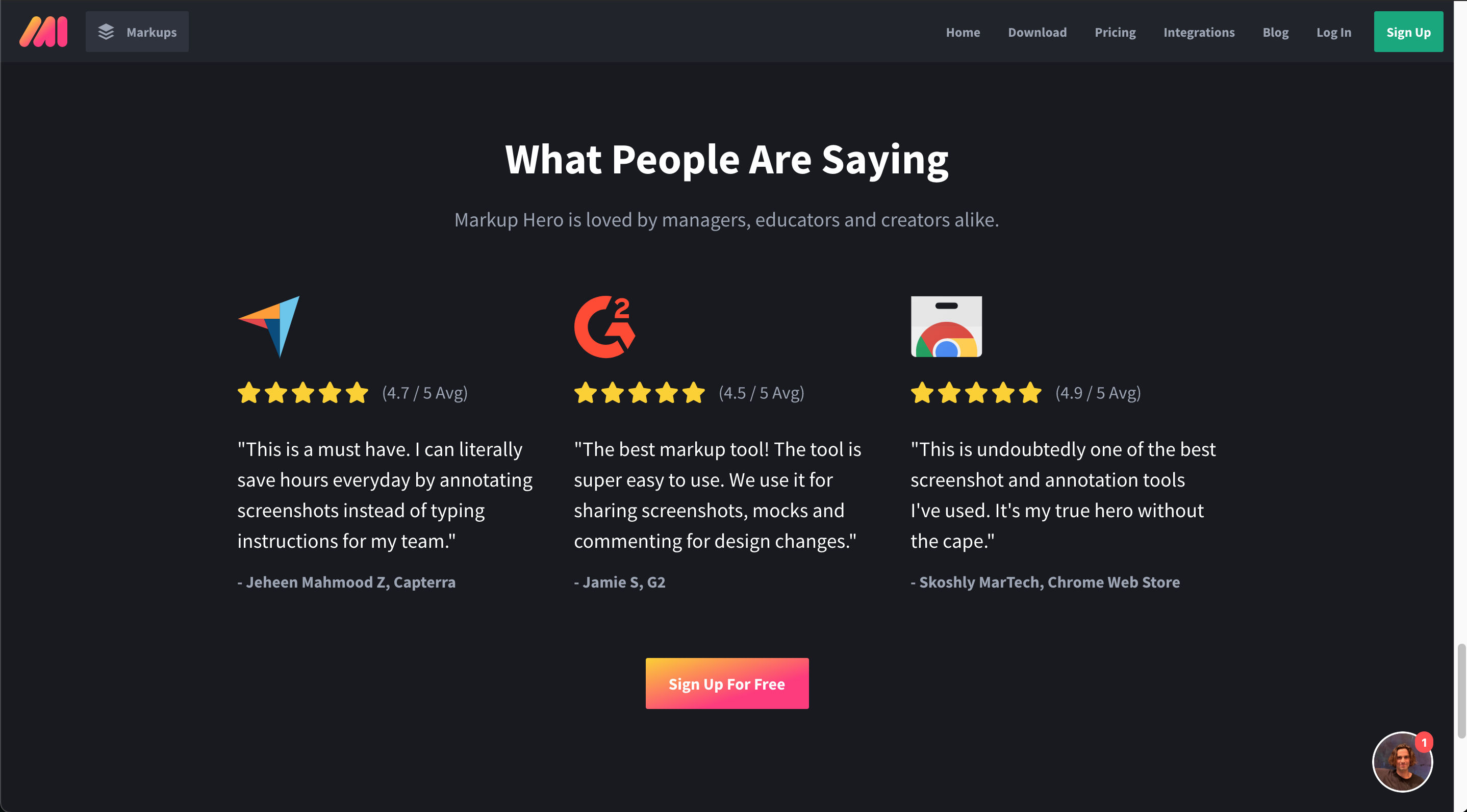 People can use Markup Hero to capture ideas, communicate, save time, and keep organized:
Capturing ideas- Capturing and sharing ideas immediately using Markup Hero's app and image screenshot or PDF upload.
Communicate Clearly- Using simple annotation tools, they can communicate their message on any image or PDF.
Save time- Access all of their flags and notes by clicking and editing on the fly.
Stay Organized– Use tags, history, and custom privacy settings to keep track of all their markups.
Markup Hero saves their history indefinitely, with no storage constraints, ensuring that the user never loses an annotation. They can also edit their saved markups indefinitely if that isn't enough for them. As a result, when users close the annotator, their markups will never be flattened. Markup Hero ensures that a user may quickly locate, change, or even replicate an old markup. Markup Hero additionally allows users to tag their markups to make the most of their history. The user can then use their tags to easily filter and search through their markups. Instead of that one nightmare with the huge crab, they will have the organizational structure of their dreams.