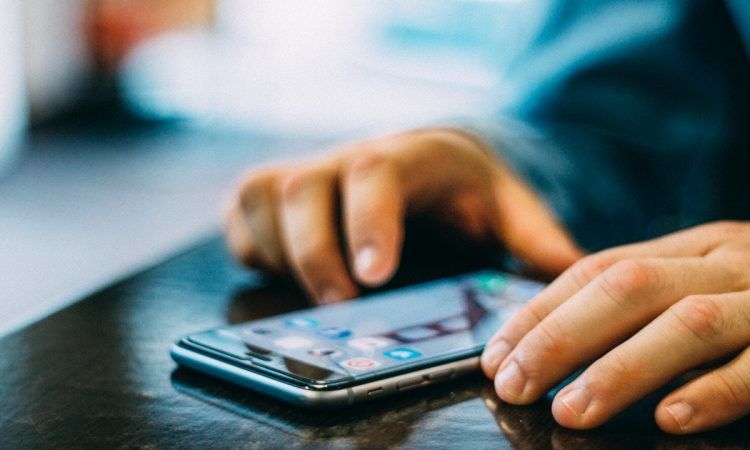 Do you want to create eye-catching mobile marketing campaigns that convert? Look no further. 
We live in the mobile era. When you consider that 3.8 billion people currently have a smartphone and that the number will only continue to grow — it's easy to see why mobile marketing is so important.
It's something that marketers can no longer ignore. In fact, more than half of all online shopping experiences now start on mobile devices. This is why you need to have a solid mobile marketing strategy in place.
But it's not as simple as sending a bulk email anymore, you need to create robust experiences that provide each customer with a personalized experience based on their specific needs. It also means creating comprehensive cross-channel mobile marketing strategies that span from SMS campaigns to email to social media and everything in between.
In this article, we'll take a look at a few different tips that you can integrate into your mobile marketing strategy to create highly engaging and effective marketing campaigns. Then, we'll take a look at a few mobile marketing tools to help you achieve your goals and manage your campaigns.
Here's a quick look at the tips we'll cover:
Use ads and banners to stay top of mind
Cross-promote on all of your channels
Leverage SEO
Create campaigns with the funnel in mind
Do more with a mobile marketing tool
Nail Your Summer Campaigns With These Tips
When it comes to creating new marketing campaigns, sometimes you need to take a step back and reevaluate your current efforts.

Take a few minutes to ask yourself a few questions like:
Are you doing everything you can to create the right message for your audience?
Have your recent campaigns been successful or just mediocre?
What can you do to give your customers the content they want?
Doing this exercise periodically will help you keep a fresh mindset and help to identify new opportunities to improve your campaigns. In this section, we'll provide you with a few tips that can help you improve your current efforts to help you create successful campaigns.
Use Ads and Banners to Stay Top of Mind
Did you know that it takes approximately 8 touches before a customer converts?
This means that chances are good that someone who has just discovered your brand is not going to make a purchase on their first visit. More often than not, that new prospect is doing their due diligence and researching the products they need and comparing companies that can provide them.
That's why it's important to keep your brand top of mind.
One effective way to do this is to integrate retargeting into your mobile marketing strategy. Retargeting is the idea of putting content or ads in front of customers after they've interacted with your brand.
Retargeting is a great way to increase engagement, brand awareness, and conversions. By putting your brand in front of the customer at various touchpoints, they'll be more likely to think of your brand when they're ready to make a purchase. Image courtesy of MOTOCMS.
There are many different ways you can integrate retargeting into your mobile marketing strategy, but we're specifically talking about using ads and banners to engage audiences.
Using ads is an extremely effective way to bring users back to your site to complete a purchase. In fact, retargeting can increase conversion rates by up to 150%.
Here are a few ways that you can integrate retargeting ads and banners into your mobile marketing strategy:
Use social media channels to reach recent site visitors through ads
Add banners to your website that remind the user of the products they were looking at
Get your banners and ads to appear on other websites the customer is shopping
Send push notifications with updates or reminders about the products they searched
The goal of these retargeting methods is to keep reminding the customer that you have the products they're looking for. As they start to become more familiar with your brand, they'll start to associate it with the product they need — and then hopefully come back to your site to complete that purchase.
Cross-Promote on All of Your Channels
Your mobile marketing campaigns are most likely already spanning multiple channels, but are you thinking strategically about how these campaigns work together?
Creating a comprehensive cross-channel marketing strategy can take your campaigns to the next level. What this means is you're providing your customers with a seamless experience across all of your mobile marketing channels and they work together to push a customer towards a purchase.
According to Zoom, 86% of senior-level marketers agree that it's important to create a cohesive customer journey across all touchpoints and channels.
Adopting cross-channel marketing into your mobile mix also presents you with an opportunity to stand out from the competition. Not many companies have moved towards the world of cross-channel marketing, so if you can do it right it could help your brand stand out.
While there are a good bit of companies that use cross-channel marketing to an extent, there are not many at all who are effectively using it. This presents you with an opportunity to forge the path and stand out from your competitors if they're not using this technique. Image courtesy of Econsultancy.
When it comes to creating cross-channel campaigns, you need to take a step back and look at everything holistically. Consider things like:
Who are my audiences and what do their personas look like?
What channels work better together and how can I leverage them to the fullest?
What are the stages of my customer's journey and how can I align touchpoints with it?
It's important to take the time to think about who your audience is and get to know what they need. This will improve the success of your campaigns by providing a more relevant experience based on the real needs of your customers.
Leverage SEO Value
Search engine optimization is again something you're likely already taking into consideration with your marketing campaigns, but it's something that can actually have a big impact on your mobile channels.
First and foremost, it will help people find your website when they take to their smartphones to find a local restaurant or search for a product they need. When you consider that nearly 60% of all online searches are now completed on mobile devices — you can't ignore how SEO can improve your campaigns.
Mobile now dominates the online shopping experience. This means you need to be actively optimizing your content in an effort to appear in the search results for the questions your audiences are asking. When done right, you have a huge opportunity to directly impact your revenue. Image courtesy of ahrefs blog.
Here are a few things you'll want to consider when optimizing your website for SEO:
The relevancy of your website to the keywords you're trying to rank for
The quality of your content and if it provides a good user experience
Site speed and how quickly all of the elements on the page load
That the meta description and title tags meet all best practices
But that's not the only reason to keep your SEO practices sharp. In fact, good SEO can point new users to your mobile app and increase downloads.
While most people use the app store to discover new apps, they are discovered through search engines 27% of the time. This means that if you're looking to increase app downloads you can't ignore SEO.
By following all of the standard SEO best practices and applying those to your mobile app, you can start to reach new audiences in ways you may never have imagined.
Create Campaigns with the Funnel in Mind
Your customers move through various stages during their purchasing journey, this is often referred to as the sales funnel.
There are many different views of what the funnel looks like, but when it comes to mobile marketing there are three stages with six steps in total. The stages include a discovery phase, conversion phase, and loyalty phase.
Knowing how your users get from one point to the next in the sales funnel is an important thing to consider when creating your mobile marketing campaigns. By keeping this process in mind, you have the ability to reach new audiences and move them towards becoming loyal customers. Image courtesy of Mobile Marketing Masterclass.
So what does a full-funnel mobile marketing campaign look like? There are a number of ways you can pull these types of campaigns off, but you'll want to consider creating campaigns that welcome new users, nurture current users, re-engage inactive users, and reward loyal customers.
Here are a few additional examples of how you can integrate funnel content into your mobile marketing strategy, specifically around mobile apps:
For customers in the early stages of the funnel, it may be more about reaching audiences and increasing app installs. You can do this with the help of affiliate marketing and ads promoting your app.
Once someone has found your app and moved to the next stage, things like a useful app page and rating and reviews are great ways to keep the user interested and moving through the funnel.
Next up is the conversion stage. At this point, you'll be onboarding and welcoming the user with new user campaigns.
But it doesn't stop there, you need to continue to build relationships with your customers to keep them moving and building loyal fans. To do this you'll want to create more personalized content, learn when to engage with your customer, and send relevant in-app communication.
When it comes to full-funnel marketing campaigns, having real-time customer insights is the most crucial part.
With the help of technology such as AI and machine learning, you can actually start to learn exactly where your customer is in their journey. This technology will then allow you to create targeted messages to help guide users through their journey and update in real-time as the needs of the user change.
By understanding who your customers are, where they're at in the funnel, and how they're progressing through the funnel, you can accurately predict and react to customer needs at all stages.
Do More With a Mobile Marketing Tool
So at this point, you may be thinking "how can I do all of this on my own?" Well, the good news is that you don't have to do it all on your own.
In fact, there are hundreds of different tools and platforms available to make this process easier for marketers of all shapes and sizes. Whether you know how to code an app or are just getting started in the world of mobile marketing — anyone can implement each of the steps we just talked about with the help of a marketing automation tool.
Mobile marketing platforms will provide you with all of the insights you need to better understand your customers and create effective campaigns. Using a platform to manage all of your mobile channels you can ensure you're building a comprehensive experience and know exactly when a user converted. Image courtesy of TechnologyAdvice.
Automation platforms help businesses by taking the hard work out of creating, managing, and reporting on each marketing campaign you run. While some platforms are targeted at specific tactics such as mobile apps or SMS messaging, many can manage multiple channels from one central tool — a great way to create comprehensive cross-channel marketing campaigns.
So if you're thinking about taking the next step in your mobile marketing strategy, then you're going to want to consider investing in a platform to make the most out of it.
In the next section, we'll take a look at a few different tools that you'll want to consider, but first let's take a look at a few key features you can expect from these types of platforms:
Omnichannel engagement
Push notifications
Message prioritization and frequency
Audience segmentation
Proximity features
In-app advertising
Custom dashboards
Audience analytics
AI in mobile marketing
All of these different elements work together to help you create the most effective mobile marketing campaigns that engage and convert your customers. They'll allow you to do more with less and continue to evolve over time with your audiences.
Mobile Marketing Platforms That Can Help You Achieve Your Goals
Now that you know that using a mobile marketing platform is one of the best tips to help you get the most out of your campaigns, the next step is to look into various platforms and determine which is the best fit for your business.
When looking at these tools, you'll want to think about what your mobile marketing goals are and how you see them changing in the coming years. This will allow you to choose a tool that can not only help achieve your short-term goals but also will grow with your business as you're ready to take on more.
Each tool listed here will help to elevate your current strategy, but they all offer something a little unique. So take note of the ones that sound like they might be a good fit for your business and start requesting more details to really dive into which is the best fit for you/
Listrak
Listrak is a great mobile marketing tool for retail businesses. Whether you're looking for a tool to manage your campaigns and customer interactions or something that allows you to tap into advanced marketing technology like AI and machine learning — this tool has it all.
Reach your customers on the channel they're most active on with the help of Listrak. Then take your strategy to the next level with capabilities like behavioral-based triggers, cross-channel campaigns. Image courtesy of Listrak.
Mobile Marketing Highlights:
Create, manage, send, and optimize all of your mobile marketing channels including email, SMS, social, mobile apps, and more
Develop cross-channel marketing campaigns that move users through the sales funnel with personalized experiences
Gather customer data and create real-time experiences that change with the needs of your customers
Use predictive marketing to provide relevant product recommendations, personalized content, and more
Here's what their customers are saying:
"We needed a best-in-class, enterprise marketing platform that could scale. Listrak is truly an extension of our team, consistently helping us find and capture incremental revenue." — Listrak Customer Testimonial
Learn more about the Listrak platform here: https://www.listrak.com/solutions/behavioral-based-triggers
AppsFlyer
AppsFlyer is an attribution platform that can help you elevate your mobile app experience. From providing you with peace of mind through fraud protection to managing and segmenting your audiences, AppsFlyer is a versatile tool.
Know exactly where your audiences are coming from and how they're engaging with your various mobile marketing campaigns. In addition to the standard analytics you'd expect to receive, this tool provides you with all the attribution data you'll ever need. Image courtesy of AppsFlyer.
Mobile Marketing Highlights:
Gain better insights into app downloads with user acquisition attribution capabilities to understand what campaigns are most successful
Protect your business and keep your customer data safe with the help of their fraud protection services
Manage your audiences and create customized segments to improve personalization and get to know your customers better
Get the analytics you need to measure ad spend and app engagement to track campaign ROI
Here's what their customers are saying:
"AppsFlyer is our source of truth when it comes to attribution. No marketing tech stack is complete without AppsFlyer. " — AppsFlyer Customer Testimonial
Learn more about the AppsFlyer platform here: https://www.appsflyer.com/
Braze
Braze is a customer engagement platform that can help you elevate your mobile marketing experience across various channels and touchpoints. From making it easy to create robust cross-channel campaigns to collecting customer data — Braze is a great option for any business.
Get to know who your audiences are with the right data and analytics for your business needs. From understanding general demographic insights to understanding how they shop and if they've been inactive in recent months, it can all help you improve your efforts. Image courtesy of Braze.
Mobile Marketing Highlights:
Manage cross-channel experiences to connect with your customers where they're at from one central location
Drive your customers into your mobile app to increase in-app engagement and transactions
Create campaigns targeted to all of your audiences from new subscribers to those with the potential to churn
Listen and track customer data across all channels and touchpoints to better understand their needs and plan future campaigns
Here's what their customers are saying:
"Braze amplifies the value of our existing technology ecosystem and powers our award-winning campaigns. The company has become a strategic part of our marketing team, and we look forward to our continued partnership as we develop personalization at scale, strengthen our customer relationships, and drive revenue growth." — Braze Customer Testimonial
Learn more about the Braze platform here: https://www.braze.com/
Swrve
Swrve is a mobile marketing platform that is designed to improve your customer's experience and amplify your UX strategy. With tools that help you understand how your customers are engaging with your content and insights into UX best practices, Swrve has a solution to help you.
Swrve is a mobile marketing platform that will allow you to communicate with your audiences on the channels they prefer. Making it simple by bringing it all into one platform can help save time and money in the long run. Image courtesy of Swrve.
Mobile Marketing Highlights:
Understand how your customers are engaging with your content across various platforms and track things like behaviors, purchases, frequency, and more
Send real-time triggered messages that land in your customer's inbox at the exact moment they need it
Develop cross-channel campaigns that provide personalization at every step of the journey
Optimize your UX to improve call to actions, the checkout experience, pricing variations, and more
Here's what their customers are saying:
"Swrve is giving us the ability to inform, engage, and assist customers at scale with 1:1 messaging in real time. This is a game changer for us, as more customers are opening our app more often, our engagement is increasing, and we've enjoyed great achievements, including a 79% increase in revenue in a single quarter with Swrve." — Swrve Customer Testimonial
Learn more about the Swrve platform here: https://www.swrve.com/
OneSignal
OneSignal is a customer engagement platform that will allow you to manage all of your mobile channels. With the ability to create a personalized experience and leverage all of your channels, OneSignal can help you reach your mobile marketing goals.
Create experiences that engage your audiences from the moment they download your app or hit subscribe all the way through to the purchase. Just keep in mind you'll want to provide users with an incentive or reason to receive push notifications. Image courtesy of OneSignal.
Mobile Marketing Highlights:
Manage multiple mobile channels including SMS, email, web push notification, and your mobile apps experience
Utilize different push notification types such as user messages, transactional notifications, promos, and more
Capture lost sales by creating abandoned cart reminders that appear on your website and are sent via email
Create and send SMS messages that are personalized for each customer to increase engagement
Here's what their customers are saying:
"OneSignal's in-app messaging feature is fast becoming a go-to when needing to deliver important messages to fans. We like this feature as it allows an extra level of engagement with the fan while they are within our mobile experiences and provides the flexibility to do this without the need for any app releases. We are seeing fantastic results with fans and sponsors who are enjoying the extra interaction within the apps." — OneSignal Customer Testimonial
Learn more about the OneSignal platform here: https://onesignal.com/
Outgrow
Outgrow is a platform designed to help businesses easily create interactive content that they can share across mobile channels. Unique interactive content will result in increased engagement and conversions — and can be easy to create with this tool.
Creating interactive content will provide your customers with relevant content that provides them with a more engaging experience. When it comes to what you can create, the possibilities are endless! From customized calculators to polls and surveys — it can all be done. Image courtesy of Outgrow.
Mobile Marketing Highlights:
Create interactive content like calculators, quizzes, polls, and more that are designed to increase engagement and conversions
Integrate chatbots into your web presence to provide quick insights and responses to better serve your customers
Save time and hassle by using their pre-built templates that are optimized and ready to go
Understand how your audiences are interacting with your content across the entire sales funnel with analytics for each stage
Here's what their customers are saying:
"Outgrow performs better for us than blogs and ebooks because of the personalization it offers. It's not just about reading or watching content anymore, each prospect gets personalized and relevant information in real-time whether it be through a calculator, quiz, recommendation, or chatbot." — Outgrow Customer Testimonial
Learn more about the Outgrow platform here: https://outgrow.co/
Blueshift
Blueshift is a marketing automation platform that can help you create personalized, omnichannel marketing campaigns. Whether you're looking to improve your personalization efforts or need a tool that will allow you to create robust customer journeys, Blueshift can help you reach your goals.
Easily create omnichannel marketing campaigns that reach audiences across channels and through various touchpoints. This will allow you to gain brand awareness and provide customers with the content they need when they need it. Image courtesy of Blueshift.
Mobile Marketing Highlights:
Build seamless omnichannel campaigns that engage with audiences across all of your mobile channels
Easily develop 1:1 branded personalized experiences with their simple drag and drop editor
Tap into predictive intelligence to ensure you're sending the right content to the right audiences before they even know they need it
Share dynamic, personalized recommendations that are much more likely to resonate with someone and increase revenue.
Here's what their customers are saying:
"Blueshift really puts the customer's needs first and they have an incredibly powerful platform, yet easy to use. Blueshift staff is there for you, open for out-of-the box solutions, a powerful tool while the platform is nothing I've experienced before. Modern marketing and end-customer needs and expectations are being raised every day. Blueshift helps us to be relevant, interesting and personalized to our end-customers." — Blueshift Customer Testimonial
Learn more about the Blueshift platform here: https://blueshift.com/
SendPulse
SendPulse is a mobile marketing platform that focuses on email and messenger marketing channels. Whether you're looking to send SMS messages, email campaigns, or use chatbots to engage audiences — SendPulse can help you manage each interaction.
SendPulse has everything you need to create professional-looking, engaging content to send to your audiences. From simple drag and drop emails to Facebook chatbots for instant responses, it can all be done with this tool. Image courtesy of SendPulse.
Mobile Marketing Highlights:
Quickly and easily create responsive emails with their drag and drop editor and numerous free templates
Use chatbots to develop auto-reply flows through Facebook chatbot, telegram chatbot, and Viber
Send web push notifications that incorporate personalization, segmentation, and automated notifications from RSS feeds
Reach your audiences directly on their smartphones through SMS messaging
Here's what their customers are saying:
"SendPulse an explicit platform to execute your marketing based operations successfully" — SendPulse Customer Review
Learn more about the Blueshift platform here: https://sendpulse.com/
Start Making the Most Out of Your Mobile Marketing Campaigns
So there you have it! Creating successful mobile marketing campaigns doesn't have to be a difficult process. By leveraging things like retargeting, SEO, and creating full-funnel campaigns, you can start reaching your audiences at every stage.
Then by working with a mobile marketing tool, you can easily implement your strategy and create successful campaigns. Finding the right mobile marketing platform can make this process much easier and allow your business to continue to grow.
Mobile marketing isn't going away, so now's the perfect time to invest in your program and start finding new ways to keep audiences engaged — what are you waiting for? Get started today!