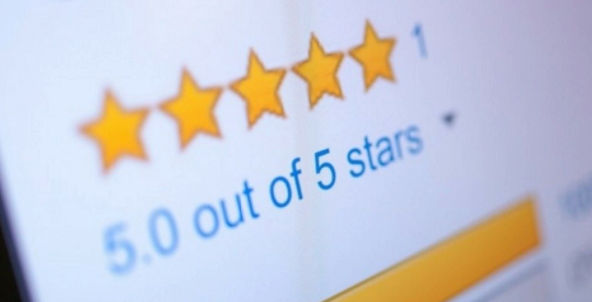 Online reviews can be a break or make affair for any business offering services or products to customers with an online presence. Customers tend to give honesty reviews based on their experience dealing with the service or product sellers. These reviews are shared with potential customers, so practically they will make their judgment based on online reviews before engagement. Previous experience with customers is valuable because many people won't risk using a service with negative reviews, although we don't expect every experience to elicit a positive review from customers, majority of positive reviews tells a lot about your service and vice versa.
Some of the ways real customers online review will benefit a business includes;
Increased sales
As I stated earlier that online reviews can make or break a business, simple star-rating gives potential customers the guts to say no or yes to your business. Positive online reviews have the potential to turn customers convert if they speak high about your products. Even with one or two maximum negative ratings and magnitude of positive ratings, people will understand that not all people get along and that such cases were just exceptional.
Know your customer (KYC)
Online reviews provide a platform where you will get an opportunity to know your customers. You will know what customers are saying about your brand if they are willing to recommend other clients to you or not and most importantly a way to get feedback on how to improve your service or products. Again you can be able to resolve issues that your consumers might have encountered.
Improved rankings
The more reviews your services have, the more you improve your rankings on search engines such as Google, Bing, Yahoo, MSN and more. Google algorithm and other search engines take reviews seriously and the most significant. That is the reason why you find reviews on the first page or your search result.  The more people write about your product or service the more the search engines consider your service important and the higher your rank.
Higher keyword content
The more the reviews your service gets, the higher the increase in the possible SEO keywords which squarely describe your services or products that will help customers find your business even with the location.
Customer's voice
If a customer takes time to write a positive review it means they are really satisfied with the services or products, you offer and they would like to be loyal customers. If customers aren't satisfied with your services or product, they will sacrifice their time to give a negative review so that other customers know what to expect beforehand when dealing with your business. It gives customers a platform to voice their views and create a relationship with your business.
Creates virtual community
The online review system provides a platform for business to customer engagement and customer to customer engagement. Your business will grow when you have a community supporting it, your business will appreciate customers by thanking them and encourage them to return in the future.