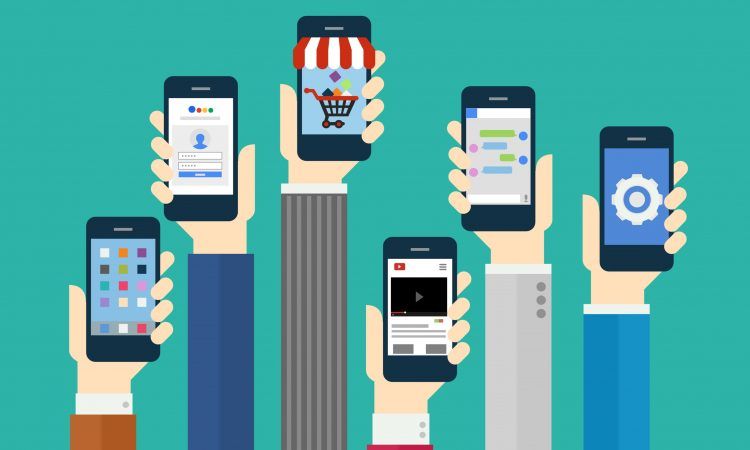 Learn how to create successful and compliant mobile marketing campaigns.
Image courtesy of Pexels.
When it comes to mobile marketing, you need to know a number of rules and regulations. You can develop the most ground breaking SMS campaign but if you don't follow the rules set by the governing bodies you could find yourself in some financial and legal trouble.
In this article, we'll take a closer look at the rules and regulations you need to consider and provide you with some tips to integrate into your mobile marketing strategy. Then we'll share 10 mobile marketing platforms that can help you manage your campaigns while staying compliant.
Here's a quick overview of what we'll cover:
The regulation you need to know
Tips on how to stay compliant
10 platforms that will help you stay complaint
The Regulations You Need to Know
First things first, let's take a look at the regulations and associations you need to know to create a successful and compliant mobile marketing strategy.
The regulations we'll cover will tell you how to handle everything from what you need to include in your text messages to the times you can and cannot send messages to your audiences. We'll also look at two associations that focus on innovation in the mobile marketing industry and set additional guidelines.
Having these insights will help you to stay compliant and avoid any unnecessary fines.
The Telephone Consumer Protection Act (TCPA)
The Telephone Consumer Protection Act (TCPA) sets standards around how businesses can communicate with their customers through mobile devices. It was initially created with telemarketing in mind but has since been amended to include SMS text messages.
If this applies to your marketing strategy, here are a few of the things that the TCPA states you cannot do without written permission from your customers:
Call your contacts before 8 a.m. or after 9 p.m.
Contact customers who have chosen to out out of your calls or if they've added their name to a do not call list
Send unsolicited fax messages to home or office numbers
Refuse to provide their name, the name of the organization they are calling with, and the contact information for that organization
Choosing not to comply with the TCPA rules can land you hefty fines and in legal trouble. So it's best to plan your mobile marketing strategy around these key points to ensure you're staying compliant and making the most out of your text campaigns.
CAN-SPAM Act
The CAN-SPAM act is a mobile marketing regulation that extends itself to any commercial message sent to customers. The Federal Trade Commission defines it as "any electronic mail message the primary purpose of which is the commercial advertisement or promotion of a commercial product or service."
There are several things you'll want to take into consideration when looking to stay a CAN-SPAM complaint. Here a few of the main requirements:
Don't use false or misleading header information
Don't use deceptive subject lines
Identify the message as an ad
Tell recipients where you're located
Tell recipients how to opt-out of receiving future communication
Honor opt-out requests
Monitor what others are doing on your behalf
Following CAN-SPAM Act regulations should be an essential element in your mobile marketing strategy. Each and every message that you develop should include these main requirements to keep from finding yourself in a compromising position.
Cellular Telecommunications Industry Association (CTIA)
The Cellular Telecommunications Industry Association (CTIA) represents the U.S. wireless communications industry and is composed of wireless carriers, equipment manufacturers, app developers, and content creators.
While this isn't necessarily a regulatory body that can legally enforce compliance, it's an authoritative industry organization. They have the ability to shut down SMS long codes, shortcodes and block test message services for organizations they feel are noncompliant with the set mobile marketing laws.
These are a few of the main areas that the CTIA is focused on:
Competition
Cybersecurity
Infrastructure
Net Neutrality
Privacy
Public Safety
Spectrum
Taxes and fees
Although you may not necessarily receive a fine for violating the rules set by the CTIA, you could be risking your reputation and find your codes shut down and messages blocked. It's best to follow all of the current regulations to stay compliant with the guidelines set by the CTAI.
Mobile Marketing Association (MMA)
The Mobile Marketing Association (MMA) is another organization that doesn't necessarily have the power to fine your business but sets standards and rules that companies should follow when creating their mobile marketing strategies.
This association is made up of members from various companies and industries and publishes guidelines around mobile advertising. It's a forward-thinking organization that is looking towards building innovative marketing communications.
The MMA also has developed a code of conduct for mobile marketing that is designed to help guide marketers down the right path when it comes to mobile marketing strategies.
Tips to Help You Stay Compliant
While we may not cover the entire list in this section, we'll take a look at a few key things you'll want to take into consideration when building your mobile marketing campaigns. These are all things that are set by the governing bodies and associations — and things you'll want to keep in mind for every message you send out.
This is the section that will help you understand what you need to do to stay compliant with everything we just talked about. From capturing explicit customer consent through a clear opt-in process to telling your subscribers how often you'll be reaching out, it's all important to stay compliant.
By integrating these tips into your mobile marketing strategy you will keep yourself honest and your customers happy.
Ensure Customer Opt-in to Your Programs
One of the most important steps in staying compliant when it comes to SMS and mobile marketing is ensuring you have a transparent opt-in process. Your audiences need to express written consent before you can send them any marketing content. It needs to be easy to understand and easy for people to make the decision to opt in.
Share keywords with your audiences via email, social, or even in-store promotions to encourage them to join your SMS marketing channels. Once they've sent the specified keyword to your SMS number, they'll be able to state they're interested in your marketing messages. Image courtesy of Zipwhip.
Generally, when someone opts in to an SMS campaign, they send a specific keyword to a designated number. By doing this, they have initiated the first step to providing consent. You can then create an automated message that sends a question confirming that consent. Once this process is completed you can then start sending messages to this contact.
There are a few things you'll want to include in your SMS messages including:
Details about what your program is and what a customer can expect from opting-in
An idea of how many messages a subscriber can expect to receive each month from your company
Any disclaimers that may be relevant
An easy way for users to opt-out of your marketing messages (more to come on this)
Getting audiences to opt-in to your marketing messages is the first step to building a solid subscriber list. Without the proper opt-ins, you'll not only have an unengaged, uninterested list of subscribers — you'll likely be hearing from one of the regulatory groups we just talked about.
Make the Opt-out Process Simple
Making it easy for your audiences to opt-out of your mobile marketing campaigns is just as important as making it easy to opt-in. Then, once a user has made the decision to opt-out of your marketing channels, you need to stop sending them messages and remove their contact from your subscriber list.
Although this customer may not choose to opt-out, the instructions on doing so are clearly written out for them. Each message they receive from the company includes a way for them to opt-out. In this case, it is to send the word STOP back. Image courtesy of Optinmonster.
The opt-out process looks very similar to the opt-in process. A subscriber will text a specific word to your designated phone number, and initiate the opt-out process. Often, the keyword to identify a user wanting to opt-out is STOP, CANCEL, or END.
To stay compliant with industry regulations, you need to tell your audiences how they can opt-out frequently. While many will simply ignore this detail, those who are no longer interested may choose to no longer receive your messages.
Having an opt-out process isn't only crucial for staying compliant with industry regulations, but it also helps you keep a cleaner list. You can quickly identify subscribers who are no longer active or interested in your content, and you can then remove them from your usual subscription list.
Clearly State Who the Message is Coming From
This one might be a no-brainer, but you need to clearly state who the message is coming from.
If your messages are misleading, you could quickly find yourself in a bad position. Whether you're simply not stating a brand name or trying to piggyback off of the popularity of another brand, it's just not a good idea.
This is a great example of how you can clearly state who you are within a text message. There is no question who this message is coming from and the user will quickly identify Serenity Blue as the brand. A message like this will easily meet the industry regulations. Image courtesy of Message Media.
Luckily, this one shouldn't be difficult to follow and when you think about it, why would you want to hide your brand name from your customers? The more they hear and see your company, the more familiar they will become with it.
By sending mobile communications that clearly state who you are and include branding elements will only help to increase brand awareness among your audiences.
Don't Over Share and Send Too Many Texts
Last but not least on our list is around the number of messages you're sending your customers. You don't want to over share and bombard them with multiple messages every day, but you also don't want to go radio silent.
So what is the right frequency of texting? That can vary by industry and what your customers react well to, but starting with 4-5 SMS per month is a good starting place. Then overtime you can start to increase that volume if your customers are frequently engaging or providing feedback on wanting to receive more content from you.
Let your subscribers know right away how many messages they'll receive from you each month. This keeps you honest and lets them know they won't be receiving and deleting spam messages from your brand every day. Image courtesy of CleverTap.
You also need to remember that you need to be telling users when they choose to opt-in to your SMS subscriber list how often you plan to send them messages. It must be clearly stated and then followed. If you plan to increase the volume of messages sent, you'll want to share that out with your subscribers ahead of making that change.
10 Platforms That Will Help Keep You Compliant
Investing in a mobile marketing platform will allow you to manage all of your text marketing needs while also helping you stay compliant.
The tools we'll cover in this section are designed to help marketers make SMS marketing simple through automation, customer data insights, and more. But they're also extremely helpful in guiding you towards compliance.
With years of knowledge and a deep understanding of the rules and regulations that come with any mobile marketing channel, a marketing automation platform is a great tool to have on your side.
You'll have everything you need in one place to build successful campaigns, understand your customers, and do it all within the industry regulations. So dive in and see what platforms catch your eye — then start requesting demos to better understand how they can serve your needs.
The Listrak tool is an integrated digital marketing platform that can help businesses manage their SMS and MMS campaigns. With a dedicated team of experts, you'll have all the support you need to stay compliant and launch successful campaigns.
Make the most out of your mobile marketing strategy with the right tool to manage your SMS and MMS campaigns. With the ability to easily create and send campaigns without having to worry about compiancy, you can spend less time worrying about regulations and more time improving your strategy. Image courtesy of Listrak.
Here are some of the features this platform will provide you with:
Easily keep campaigns compliant from implementation to launching your mobile marketing campaigns
Reporting capabilities to understand better how your campaigns are performing and improve future messages
Send and schedule broadcast and triggered messages that keep your customers engaged
Create cross-channel campaigns that integrate SMS and MMS messages with various other customer channels
Listrak is an excellent tool for companies looking to manage and improve their marketing channels, from email to mobile push notifications. It will also provide you with the backing to utilize advanced technology like machine learning and predictive analytics.
EX Texting is a mobile marketing platform designed to help businesses improve customer engagement and communications via text marketing. From driving an increase in revenue to enhancing customer relations, this platform can help you do it all while staying compliant with all key mobile regulations.
Create customized experiences for each of your audiences and keep them engaged with the content they need. Whether your business relies on in-person appointments and you need appointment reminders, or you're letting them know about an upcoming sale — it can all be done through this platform. Image courtesy of EZ Texting.
Here are some of the features this platform will provide you with:
Understand and stay compliant with all of the rules and regulations you need to with the help of this marketing tool
Use promotions to drive traffic and increase revenue with coupons and contests that are sent directly to your audience's mobile device
Send timely alerts and notifications to keep customers informed and up-to-date on everything they care about
Improve your customer experience through improved customer service capabilities, including quick response times and simple scheduling and confirmations
EZ Texting is a good tool for companies looking for flexible pricing and the capabilities to reach customers through a more 1:1, personalized experience. With over 16 years of text communication experience, you'll know you're in good hands with this tool.
SimpleTexting is an all-in-one text marketing service meant to help you make sending mobile marketing campaigns affordable and straightforward. This tool will allow you to make the most out of your mobile marketing strategy and stay compliant at the same time.
With one easy-to-use platform, you can do everything from designing text messages to sending and tracking campaign performance. SimpleTexting will help you send beautiful messages all while staying compliant with all industry rules and regulations. Image courtesy of SimpleTexting.
Here are some of the features this platform will provide you with:
Schedule campaigns and messages to send your subscribers on a specific date and time to reach them when it's most relevant
Engage in two-way messaging to improve customer satisfaction and drive real-time conversations
Set auto responders to create drip campaigns that keep customers engaged over an extended period of time
See your results and track the success of your campaigns through detailed, visual analytics
SimpleTexting is a great option for growing businesses and has the tools you need to expand as your needs do. With a dedicated team of experts, this tool will make expanding your business and growing your subscriber list simple.
Sendinblue is a digital marketing platform that allows companies to manage their various mobile marketing channels — including SMS messaging. This tool will help your business thrive and grow by providing you with the tools you need to make an impact on your customers.
Image courtesy of Sendinblue.
Here are some of the features this platform will provide you with:
Send bulk SMS messages to your customers to let them know about new promotions and company news
Create transactional messages to keep subscribers informed on their orders, shipping, and more
Integrate personalization into each message with segmentation and dynamically adding contact attributes such as name and company
Monitor campaign performance to identify problems in real-time to improve the success rates of your messages
Sendinblue promotes itself as a way to build connections with your customers by developing SMs campaigns that meet their needs. Whether your business is an agency, enterprise, eCommerce, startup — or something entirely different, this platform has the tools you need to succeed.
Zingle is a text marketing platform that is designed to help businesses improve their customer experience through text marketing. No matter how your company operates, Zingle has a solution for your needs, from curbside pickup to multi-channel marketing.
Zingle allows you to easily take your SMS marketing strategy to the next level with AI, automation, and integrations. With this tool, you can turn your text marketing strategy into a high-performing marketing channel. Image courtesy of Zingle.
Here are some of the features this platform will provide you with:
Create automated workflows that move your customers through various steps based on their engagement and interactions
Integrate your other marketing platforms to gain a complete picture view of your audiences and understand all of the data you have available
Use artificial intelligence to understand message intent better and create automated responses and actions
Tap into campaign analytics to turn customer data into actionable insights and gain a full 360-degree view into your business
Zingle is a tool that can manage mobile marketing for various industries, including healthcare, retail, hospitality, fitness, and more. This means that no matter what your business model looks like, Zingle has a solution for your needs.
Twilio is a marketing platform that will make your mobile strategy simple. By identifying what content and when to send it to your customers, you can increase engagement and see higher campaign results — all while staying compliant with industry regulations.
There are various mobile marketing channels that you can reach your customers through. Whether your main focus is on SMS or MMS or you're active on channels like WhatsApp — this platform can help you do it all. Image courtesy of Twilio.
Here are some of the features this platform will provide you with:
Send mass texts to your customers to deliver critical and time-sensitive messages to ensure they are in the know
Develop targeted offers and send them to your customers on the channels they're most active with through their Programmable Messaging API
Build trust with customers through verification messages that improve security
Create two-way conversations that build relationships and enhance customer engagement
Twilio is an excellent tool for companies across various industries and business sizes. Whether your focus is real estate or you're a nonprofit — Twilio has the tools you need to provide your customers with the optimal experience.
Cordial is a cross-channel messaging and data platform that is designed for businesses with a customer-centric mindset. By collecting and managing customer data from one central location, you can see the complete picture in one central location — and stay compliant while doing it.
Reach your audiences on their most-used device and make sure your message gets seen. It's all about creating engaging content that stays compliant with industry regulations. From sharing promotions and discounts to letting users know about upcoming events — you can do it all with Cordial. Image courtesy of Cordial.
Here are some of the features this platform will provide you with:
Create hyper-personalized text messages that are sent to your customers when they're most active and based on their real-time interactions
Continue to grow and expand your subscriber base and decrease opt-outs by implementing a double opt-in process
Develop loyalty and reward programs that engage your most active subscribers and share special deals and discounts
Get detailed reporting and analytics details on your text marketing efforts to continue to iterate and improve
Whether you're looking to send promotional, triggered, or transactional SMS messages, this is a great platform to manage all of your business needs. With the correct customer data, you can drive real business growth with the insights you already have.
Zipwhip is a platform that allows businesses to send text messages to their customers to increase engagement. With this tool, you can do everything you need to run high-performing campaigns compliant with all regulations.
Interact with your customers through a centralized platform and create relevant experiences that meet their needs. You can easily manage all of your customer engagements and improve customer satisfaction at the same time. Image courtesy of ZipWhip.
Here are some of the features this platform will provide you with:
Create standard message templates that make the design and development quick and easy
Schedule text messages to save time and send messages like appointment reminders and more
Never let your customers go without a response by setting up auto-replies that send a reply, even after the typical business hours
Add personalization to your messages by integrating contact information dynamically, including things like product references
This platform is an excellent solution for businesses of all sizes. With strategies for companies from small businesses and franchises to enterprises, this tool offers a solution for your needs that can grow with you.
SlickText is a mobile marketing platform that can help you create personalized and relevant customer experiences that convert. This tool will also help you stay compliant through opt-in processes.
Connect with your customers on their mobile devices and provide them with the content they want. From promotional messages to company news and events — you can reach your audiences at the right time, with the right message. Image courtesy of SlickText.
Here are some of the features this platform will provide you with:
Run text to win contests that engage current users and attract new audiences to subscribe to your campaigns
Send MMS and picture messages to capture the attention of your audiences and make the most out of each message
Use mass texting to get important information out to all of your customers at one time
Create drip campaigns that send automated messages to your users based on their interactions
SlickText is a great option for businesses looking for a mobile marketing platform that doesn't require a set contract and is easy to use.
Tatango is an SMS marketing platform that was built for political marketers. It's designed to make sending SMS messaging simple with little coding and automation capabilities. This tool will help keep your campaigns compliant and relevant to your subscribers.
Tatango allows you to manage all of your text marketing needs from one central location. By creating the message, setting the timing, and identifying the recipients, you can tailor each one and you can build comprehensive campaigns that convert. Image courtesy of Tatango.
Here are some of the features this platform will provide you with:
Create eye-catching promotions that can include multimedia such as images, videos, and GIFS
Send RCS messaging that allows for suggested replies, actions, custom branding, and dynamic rich media
Tap into traditional SMS marketing capabilities that will enable you to reach audiences on their mobile devices
Easily segment your audiences to create more custom and personalized experiences in every touchpoint
Tatango is an excellent SMS marketing solution for political marketers who are looking to connect with their audiences on a personal level.
Make the Most Out of Your Mobile Marketing Campaigns
To truly make the most out of your mobile marketing campaigns, you need to act within the rules and regulations set by the industry leaders. If you choose to ignore these rules, you'll quickly find that the fines will start adding up and you may lose your ability to send and receive messages.
Navigating the confusing world of regulations and complacency doesn't have to be as hard as it seems. By adhering to the regulations, integrating the tips we discussed, and investing in the right mobile marketing platform you can set yourself up for success.
Don't waste your time building campaigns that are going to get flagged or shut down. To make the most out of your mobile marketing campaigns, you need to create each message with compliance in mind from the start.