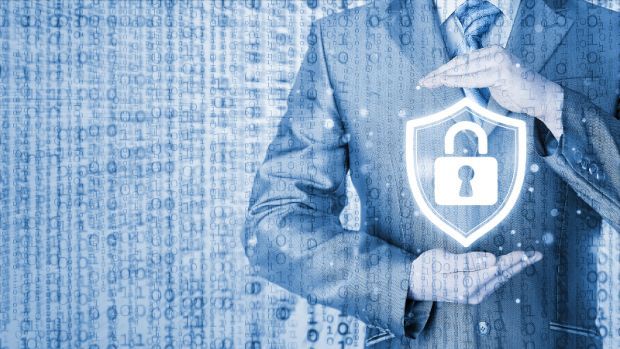 Best practices in business security have been rapidly evolving in recent years, making it hard for IT professionals to keep up. In general, though, the issue is that business security needs to be multimodal – no single practice is enough to protect company and client data.
Instead of focusing on a single security method, a combination of these 5 practices, from old-school to AI, offers your business the best hope of withstanding hackers, phishing, and the countless other threats on the horizon. It may seem excessive, but threats come in all shapes and sizes and your security tactics should too.
Don't BYOD
Bring Your Own Device (BYOD) policies were very popular for a few years, allowing workplaces to cut back on technology costs and increasing convenience for workers.
These days, though, most IT teams understand that personal devices pose a major threat to data security. To keep your business data safe, all workers need to secure their mobile devices with encryption software, avoid using public wi-fi connections, and keep data off personal devices.
Switching between accounts, apps, and devices may seem like a pain, but not only will ditching personal devices enhance security, it will also give employees a chance to unplug. If they're not checking work emails on their phones or uploading data when off the clock, everyone gets to maintain a more normal schedule.
Information security has been an issue for decades – just look at Watergate or military code breakers – but until recently, it took real human interference to do harm. That's because analog data systems like paper and tape recordings can't be hacked and are easy to destroy.
Though it's impractical for businesses to switch back to analog systems across the board, they still produce plenty of paper. That's why every company needs to own a high-quality paper shredder to destroy old files containing personal information. From client documents to old personnel files, you don't want to be the company that just dumps it all on the curb for anyone to see.
On the opposite end of the spectrum from hard copy data is artificial intelligence (AI) that can detect and prevent attacks using machine learning. Right now, AI has a distinct advantage because it can learn the patterns and rules used to stage an attack and identify incoming harms. In the future, however, hackers and other bad actors are likely to begin using AI to create more insidious attacks.
Because AI is evolving so quickly right now, Darktrace CEO Nicole Eagan recommends adopting AI security practices as part of a larger strategic planning process. The goal is to act offensively, not defensively, but companies can only do that if they have advanced tools in place before an attack gains traction or hacking styles evolve.
Cloud security has helped businesses stay up to date and minimize data breaches, but now that the cloud has become the gold standard, hackers have become savvier and IT teams need to look elsewhere. But where should they look? The next frontier is likely to involve a combination of fog and edge computing.
If you imagine a pyramid, the cloud is at the top and is home to thousands of remote data centers and software hubs. Fog computing is the next layer and positions data closer to the point of creation using smaller data centers. These hubs act as gatekeepers between the cloud and individual devices that form the edge.
Edge computing is primarily about operations, but because individual devices can perform more complex tasks, they form an important part of the overall system. As edge level devices calculate, interact, and measure, introducing fog level centers can help protect all of that new data.
Finally, most businesses assume that data security stops at their own doors. You can train employees in best practices and talk to clients about data protection, but there are limits to what you can do once you transfer data outside your company's walls. One thing your company can do, though, is look carefully at the software brands and other third parties you partner with to minimize data leakage at the point of transfer.
Third party partnerships are important, but they shouldn't be the weak link in your data chain. If you're putting enormous effort into protecting your files, you need to hold your partners to the same standard.
All of these layered security practices may seem excessive, but considering the rate and scope of security breaches in the past few years, companies should consider this a baseline. After all, a serious data leak can take down a company. It's your job to be prepared.